You are aiming for scientific breakthrough, IMRA is open for partnership with talented researchers, research institutes, and corporate R&D.
You are looking for technology enabling rapid business expansion, IMRA is open to collaborations with start-ups or Industrials.
You want to be part of an inspiring R&D environment, contact our departments to get further details.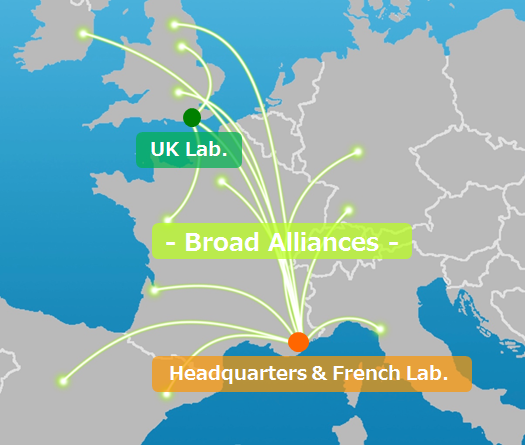 [Prestation de service] Microscope électronique à balayage (MEB) Hitachi S4700FEG

Advanced Materials

Looking for partners in the field of Electromagnetism

Electromagnetism

Looking for partners in the field of Advanced Materials

Advanced Materials
[Prestation de service] Microscope électronique à balayage (MEB) Hitachi S4700FEG

Advanced Materials

Required :

Description et spécifications :

Source : Canon à effet de champ, 0.5 kV-30 kV

Resolution 1.5nm @ 15kV/ 2.1nm @ 1kV

Detecteurs : électrons secondaires ; retrodiffusés + spectromètre EDX.

Desired :

Application :

Observations de microstructures et analyses élémentaires locales, profils et cartographies

Looking for partners in the field of Electromagnetism

Electromagnetism

Looking for partners in the field of Advanced Materials

Advanced Materials