July 9, 2021
Senator Pierre Laffitte 1925 – 2021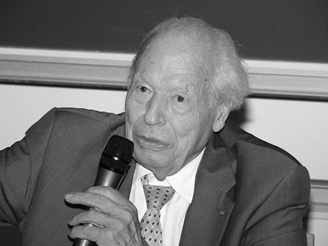 It is with a deep emotion that we learned this sad news.
We will never forget the involvement of Mr. Pierre Laffitte at the side of IMRA Europe and AISIN Corporation Co. LTD. (previously Aisin Seiki Co Ltd.). The strong friendship between Mr. Pierre Laffitte and Mr. Minoru Toyoda, the founder of IMRA Europe, made possible IMRA Europe to be established in Sophia Antipolis.
Sharing the deeply grief, we express our sincere condolences to his family and loved ones.
President Yuki Tojima and all the staff of IMRA Europe